ABOUT THE DENTISTS
Dr. Jim X. Chen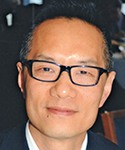 Dr. Jim Chen graduated from Shanghai Second Medical University School of Stomatology (meaning "Oral and Dental Medicine") in 1985, and obtained a Bachelor of Medicine degree. After completing a one-year dental residency in a teaching hospital in Shanghai, China, he had practiced general dentistry, in addition to be a clinical instructor in the dental school and business advisor in a dental material manufacturer, for the following nine years, until he emigrated to Canada in 1994.
Upon his arrival in Canada, Dr. Chen worked as a dental lab technician for more than two years, which now has given him an opportunity to look at dentistry from a different perspective, and enabled him to have a "big picture" in mind when discussing treatment plan with patients. In 1998, Dr. Chen obtained a Master of Business Administration (MBA) degree from the University of Calgary, and managed business in a multinational company, but because of his passion for people and dentistry, Dr. Chen again returned to school. From the University of British Columbia, Faculty of Dentistry, he received a Doctor of Dental Medicine (DMD) degree in 2003.

Dr. Chen's scope of practice is general dentistry with special interest in cosmetics and aesthetics. He is committed to continuously upgrade his knowledge and skills by regularly taking various continuing education courses, attending conventions, and joining study clubs. Dr. Jim Chen is a member of Canadian Dental Association, Association of Dental Surgeons of B.C., Chinese-Canadian Dental Society of B.C. He has contributed to his chosen profession by serving as a former President of Vancouver and District Dental Society (VDDS). He is also a founding member of Canadian Academy of Cosmetic Dentistry. Dr. Chen is a very caring and compassionate person who is committed to provide superior oral and dental care to all his patients.
In addition to regularly doing the Grouse Mountain Grind, Dr. Chen enjoys reading, skiing, and traveling with his wife, Ning, during his spare time.
Dr. Eric Yim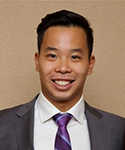 Dr. Eric Yim grew up in Burnaby and graduated with a Bachelor of Science degree in Microbiology (BSc) from UBC. During these university years, Dr. Yim volunteered at a dental office, where his passion for patient care grew and eventually led him to study dentistry at the University of Alberta. After braving the cold Edmonton winters for four years and obtaining a Doctor of Dental Surgery (DDS) degree in 2014, he returned home.
Dr. Yim continues to pursue his passion by providing gentle, patient-centered care. Due to his respect for each patient's individual needs and his ability to provide dentistry with a gentle touch, many patients have felt comfortable enough to have fallen asleep in his chair! He is also great with children. He enjoyed tutoring young students and leading children's groups in church, and brings a sense of calmness and fun that all kids love.
Since graduating, Dr. Yim has kept up to date with the latest dental skills and technology through numerous courses and conferences. He believes that staying current with the advances in dentistry, coupled with a gentle and patient-centered approach, is necessary to provide the best and most comfortable patient care possible. Dr. Yim is a member of the Canadian Dental Association, the British Columbia Dental Association, and the College of Dental Surgeons of BC.
In his free time, Dr. Yim enjoys golfing, hiking, and traveling.